5 tips to design the best interior wall designs
Wall space is the basic of 3 dimensional interior designing. It can be designed in any way, shape and form; by using texture, various laminates, materials, claddings, shelving units, credenza and more. A good wall design tries to deviate from the norm by making the space as visually dynamic as it has the potential to be. Any designer worth their salt would have a series of impeccable wall design ideas that could make the space seem more aesthetically pleasing, if not fully functional. Today, we will be sharing a few tips to design some of the best wall aesthetic ideas.
The looking mirror formula
While not a new formula, the looking mirror calibration is certainly a very popular one. But most people do not know how to create even more of a visual mirage than a full-scale mirror cladding could. If you look at the image below, you'll see how the block by block formation has made the wall more visually dynamic and creatively exuberant. The block by block formation created a distorted visual mirage that adds to the overall appeal of the design.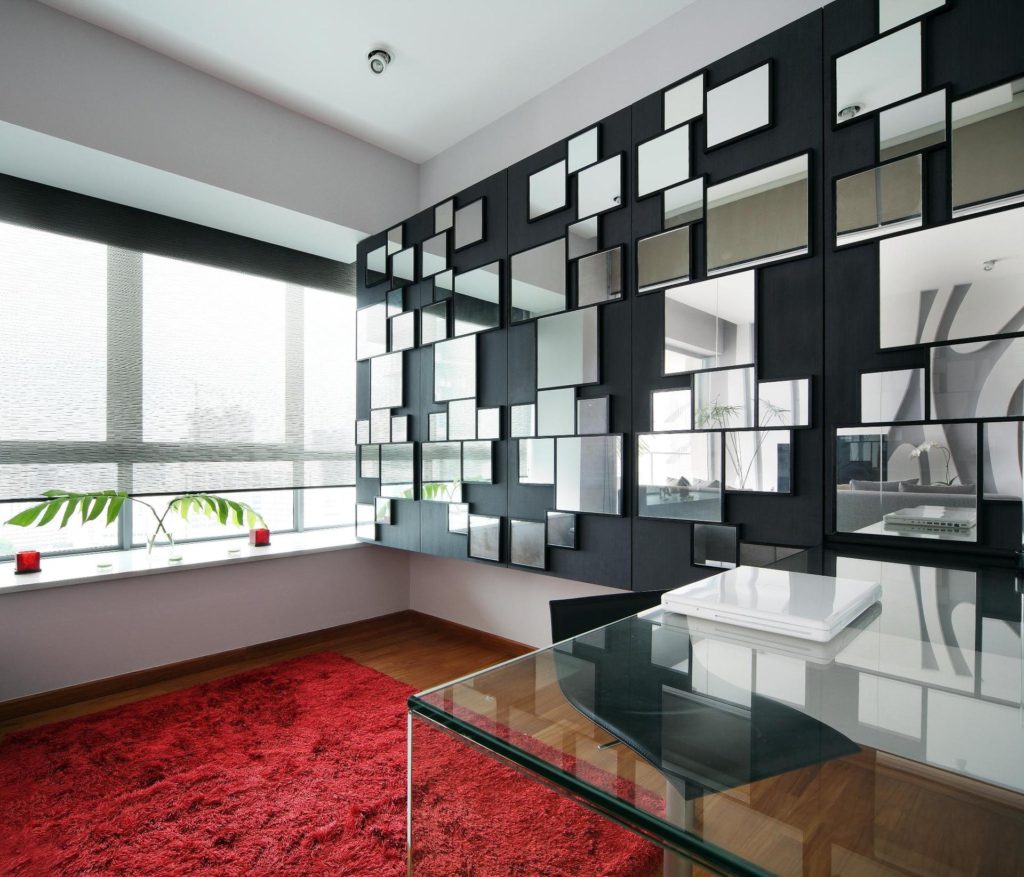 Interior Design, Home Renovation Image Source: Fuse Concept
Usually, curvilinear formations are especially hard to achieve in any interior design formation. They can be especially hard to construct. But their visual appeal is unparalleled. In the interior below, you can see just how chic and amazing the curves look against the usual straight lines of any old regular interior.
Interior Design, Home Renovation Image Source: Fuse Concept
One of the ore simpler ways of wall designing can be that of using the minimal formula. The image below, you will see just how the careful placement of a single frame according to the visual proportion and symmetry of the room and some simple lighting effects can create such a powerful yet Zen visual.
Interior Design, Home Renovation Image Source: Fuse Concept
Using texture on walls can either become pretty overwhelming of completely underwhelming depending on the accompaniment of the rest of the visuals. In the image below, you can see just how dynamic a sensibly put texture could be. The eggplant color scheme goes well against the largely white choice of furniture and the use of natural light helps keep the space constraints at bay.
Interior Design, Home Renovation Image Source: Unity Interior Design Pte Ltd
Meadow curves and cove lights
In the interior below, the curvilinear features of the wall design bleeding onto the ceiling create a holistic dynamic between the overall interior aspects. However, it is the careful placement of cove lights along the edges of each curve that create a truly inspiring interior formation. The dim gold of these lights against the stark white of the walls and ceiling create a truly magical effect within the space.
Interior Design, Home Renovation Image Source: Weiken.com Interior Design