Amazing Beds for a Peaceful Slumber
Beds are an absolute essential part of a home. Their beauty, elegance and uniqueness adds to the luxury of a home and transform a space into a home. A beautiful bed equipped with all the comforts not only affects the beauty of your interior design but also affects your daily comfort. A beautifully designed bed with elegant design would complete your interior and add a sense of perfection to it. Below we share some amazing beds and bedroom ideas that would help you enjoy a blissful sleep.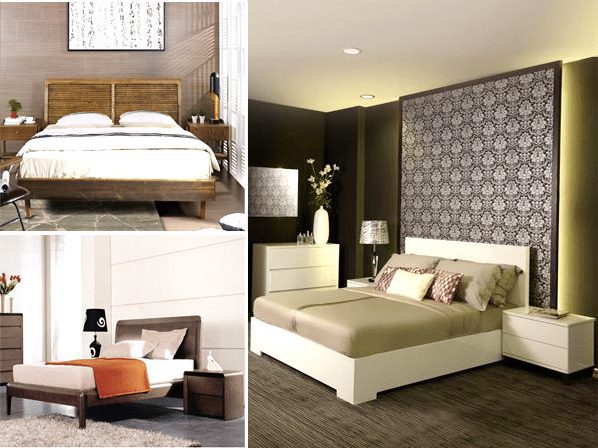 (Interior Design, Home Renovation Image Credit: Star Living)
This room soaring in the heights of beautiful Singaporean skyline is crafted with such elegance and beauty that it takes your breath away. The stunning interior packed with unique elements and simplistic elegance create a unique look that puts everyone under its spell of beauty. The beautiful floor enhanced with a soft grey rug creates a canvas ready to be adorned with a beautiful bed. The stunning simplicity of the bedroom results in a stunning beauty. A beautiful and perfect interior to inspire your bedroom ideas.
(Interior Design, Home Renovation Image Credit: Star Living)
It is difficult to find beds that are truly unique and spectacular. This beautiful bed with unique design would fit perfectly in your home and give it a stunning look. The unique couch like crown of the bed adds uniqueness to the design while the beautiful shades of grey and blue create a beautiful look. The stunning vinyl flooring and beautiful artwork on the walls all combine to form a stunning and cohesive design that would complete the beauty of your home.
(Interior Design, Home Renovation Image Credit: Star Living)
Unique designs are amazing but there is a beauty in simplicity that complexity can never achieve. This stunning bed uses simplicity to express its beautiful lines and clean look. The simple design holds a brilliant level of elegance that beautifies the entire space. The clean and rustic luxury of wood is in full display in this piece. The beautiful rug further enhances the expansiveness of the room. This beautiful design has an elegance that would make your home shine with perfection.
(Interior Design, Home Renovation Image Credit: Star Living)
Furniture has evolved a lot over time but the rustic look of Wood has never gone out of fashion. Due to this sole reason you see thousands of articles of furniture made out of quality wood. The beauty and elegance in this room is centered on the bed. This giant and beautiful bed would give you a peaceful, comfortable and fulfilling sleeping experience. The beautiful simplicity of the bed is enhanced by the unique texture of the world and amazing quality of the build.
(Interior Design, Home Renovation Image Credit: Star Living)
This design employs unique patterns and cleanly designed furniture to make a stunning statement. The beautifully textured floor and dark walls blend perfectly with each other. The stunning white ceiling filled with dotted lights adds another dimension of beauty into the room. The amazing patterns on the back wall exaggerate the presence of the bed in a beautiful and creative manner. The bed is the shining gem of this room. Its unique look and amazing design create a sense of perfection into the room.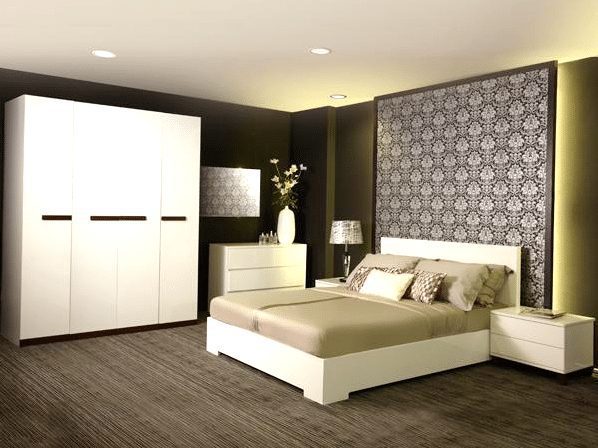 (Interior Design, Home Renovation Image Credit: Star Living)