Attain the ultimate Zen with Artistic furniture
In general terms, Zen is a state of mind where an individual becomes totally at peace with his surroundings and conditions. A home is a place where you spend most of your free time, therefore it should be designed in such a way that re-energizes you and gets you in ultimate Zen mode to face the challenges and grasp the opportunities in the future. Below, we shared some amazing furniture from Star Living's Zen Tradition collection that would transform your home into an ultimate Zen Palace.
(Interior Design,Home Renovation Image Credit: Star Living, Leona-N Lounge Set)
Zen lies in simplicity, to attain the beauty of Zen your home must be free of distractions and have a look that is beautiful and elegant without being too busy. This amazing Swallow Lounge Set fits perfectly into the definition of Zen. Employing natural forms and shapes creates an original and refreshing look that avoids clutter and creates mesmerizing beauty. The beautiful fabric patterns and bamboo textured arms further enhance a layer of natural beauty and connection that would remind you of all the things that are healthy and beautiful in your life. What a beautiful piece of furniture that would transform your abode into a beautiful home!
(Interior Design,Home Renovation Image Credit: Star Living, Swallow 3+2 Lounge Set)
Shapes and forms have their own language and beauty. Each shape tells a different story and instills a different look in your home. To achieve Zen in your life, you must adopt simplicity and take pleasure in the natural existence of the things where this beautiful Baston Dining Set encourages that. The beautiful veneer & bamboo textures of the furniture feel natural and part of the interior design rather than being an element that is forcefully integrated into the interior. Another stunning example of furniture that embodies Zen.
(Interior Design,Home Renovation Image Credit: Star Living, Baston Dining Set)
It is a common saying that beauty lies in the eyes of beholder, but there are certain things that give the impression of beauty irrespective of the different perspectives. This stunning Fuji 3 Seater couch puts your mind at ease with its beautiful floral design and elegant pattern. The level of beauty in this simplistic couch is the perfect embodiment of peace, elegance and beauty. A perfect model of craftsmanship that would alleviate the beauty of your home to new heights while encouraging a peaceful environment.
(Interior Design,Home Renovation Image Credit: Star Living, Fuji 3 Seater Sofa)
As humans we are connected with our surroundings. Our environment affects our emotions and our emotions in turn affect our action. A positive environment crafted with care and simplicity would free the locks on your spirit and let you soar in your life. This beautiful Leona-N Dining Set would add simplicity and elegance to your home to put you in ultimate state of peace and Zen. A beautiful example of creative craftsmanship and simplicity that would beautify your surroundings.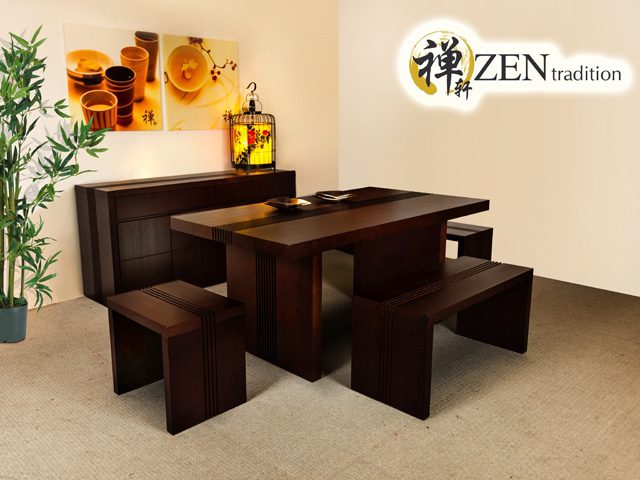 (Interior Design,Home Renovation Image Credit: Star Living, Leona-N Dining Set)
Being closer to nature attunes you with your wilder side, experiencing natural beauty inculcating a sense of positivity and connection in your life encouraging you towards positive actions and motivation. This beautiful interior celebrates the nature with its earthy tones and beautiful glimpses of lush green gardens laying right outside the doors. But the thing that truly instills flow and peace in this design are the beautiful Leona Lounge Set elegantly sitting in the middle of the room. The simplistic tones and creative craftsmanship of the couches tie the entire together like a shiny ribbon around a beautiful bouquet.
(Interior Design,Home Renovation Image Credit: Star Living, Leona-N Lounge Set)