Beautifully Laminated Living Rooms
Living room is the area where the family spends the most time together. It is a place where you host your guests and is therefore the most viewed or visited part of your home. Considering its importance, it is essential to have a quality interior design in the living room that inspires and creates a sense of beauty and luxury. Lamination is a perfect way to add timeless beauty to your interior and increase its beauty tenfold. Below we share some amazing interior design that perfectly incorporate laminated elements in them to create a sense of beauty and perfection.
(Interior Design, Home Renovation Image Credit: GreenLam)
This is a beautiful and spacious living room that combines clean design elements and stunning lamination to create a perfectly creative design. The beautiful crispy white walls create a perfect canvas to lay down other colors and elements to create a perfect painting. The glass doors with silvery accents adds a sense of modernism to the interior. The laminated media console and beautiful dining room enhance the aesthetic appeal of the home. The splendid red couch fills the huge space in a nice manner. Overall an amazing design that would give your guests a taste of beauty in your home.
(Interior Design, Home Renovation Image Credit: GreenLam)
Living rooms and TV consoles go together. A beautiful living room needs a source of entertainment that can occupy the guests or family members. This beautifully designed TV console has a mesmerizing beauty that would enhance any interior to new heights of elegance. The delicious wooden texture on the floor and beautiful open design of the TV console create a perfect flow in the room. The stunningly textured background and beautiful lamination all combine to form a beautiful design.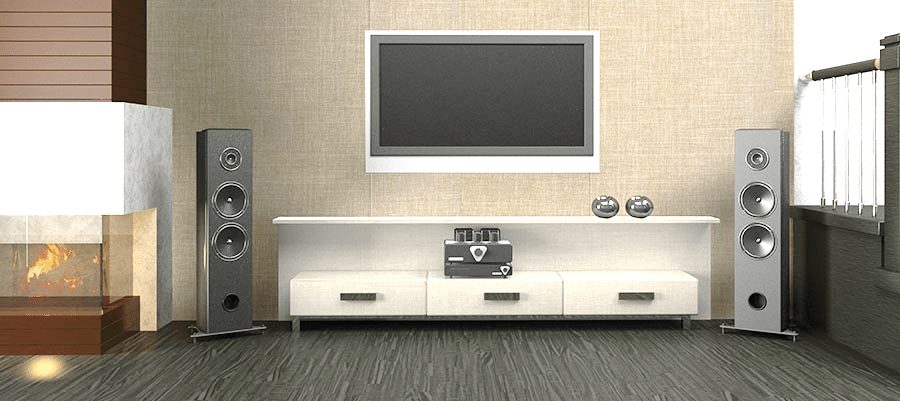 (Interior Design, Home Renovation Image Credit: GreenLam)
This interior casts a spell of uniqueness and elegance that would make you fall in love with it. The quiet and clean interior has a timeless beauty that you would be able to enjoy for years to come. The beautiful floral patterns on the wall add a unique element of beauty and elegance. The beautifully laminated floor shines in the bright sunlight basking the entire interior in its delicious beauty. The proud curtains stand sentinel on the windows letting the beautiful light into the room. The stunning lights on the wall create a warmth and belonging in the room. A beautiful interior that embodies the sense of perfection and elegance.
(Interior Design, Home Renovation Image Credit: GreenLam)
A stunning example of how a small space can also be converted into stunning living room. The warm and cozy feel of this interior is inspiring. The delicious nutty color of the couch paired with the laminated center table and shelves create a stunning look that is beyond mesmerizing.The beautiful wheat colored laminated vinyl floor instills a sense of luxury and beauty into the interior. A masterfully designed living room that would fit perfectly in a small apartment or home.
(Interior Design, Home Renovation Image Credit: GreenLam)
At the conclusion of this list we present a dreamy interior that is out of this world. The interior in this space screams quality. The warm and wheat colored shades in this room create a sense of belonging and perfection. Laying eyes on this living room you would feel the warmth and coziness of this space. The elegantly laminated stairs and other elements of furniture combine together to form a collage of beauty. A beautiful living room that would add a lot of character to your home.
(Interior Design, Home Renovation Image Credit: GreenLam)