The kitchen zone theory of interior design
The kitchen is the most functionally conscious space in any residential project. That is mostly because cooking is a process that is full of activity and requires a lot of attention and movement. So kitchens are usually divided into unmarked zones that make this process easier. You should understand that the kitchen is basically designed around the work triangle – where the cooking range, the sink and the fridge are arranged in a triangular relation for ease of movement. This is not, however applicable to all kitchen layouts, especially if you're short on space. So, we characterize zones within the kitchen that would make life easier even without the work triangle. Let's take a look at these zones and what are they for.
Zone 1 – Grocery Storage
What is the very first thing you do when you enter the kitchen? You appraise your grocery stock, either because you're mentally checking the availability of the ingredient list of what you're planning to cook, or because you need to stock up. Similarly, whenever you bring in the groceries, the first thing you do is store them. So the area closest to the entrance is always relegated to storage – refrigeration, countertop storage and cabinet storage; so that you can easily align all the stuff that needs to be set aside for future use.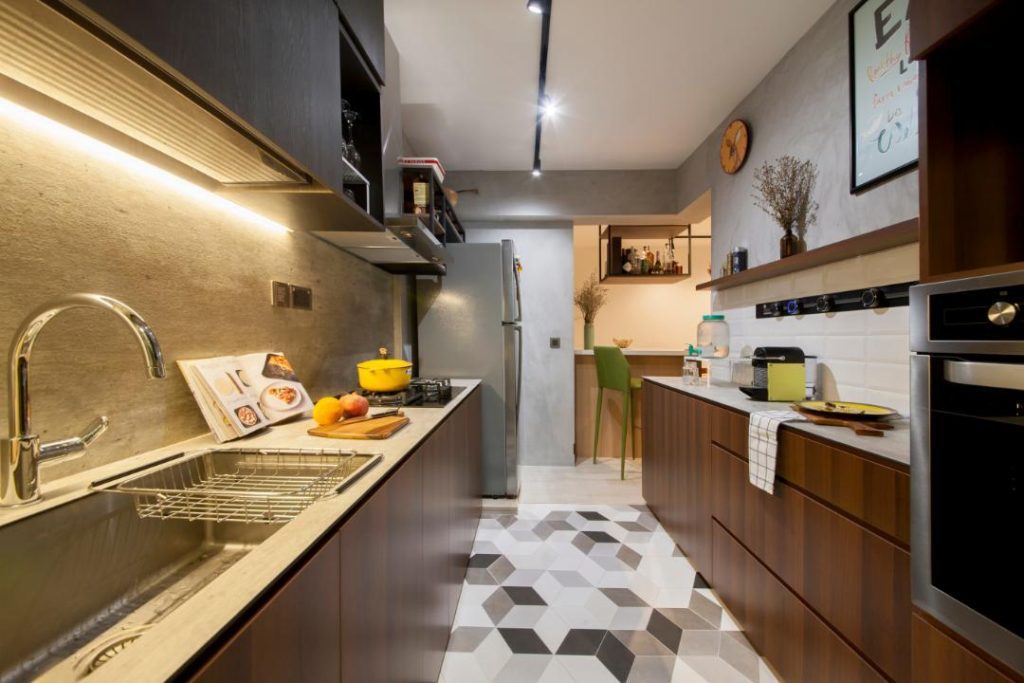 Interior Design, Home Renovation Image Source: Hue Concept
Zone 2 – Knick-Knack Storage
This includes putting around small kick-knacks all around the kitchen in an easy way. Your cook-book collection, for example, could be featured near the fridge so you can easily collect it on your way to the cook station.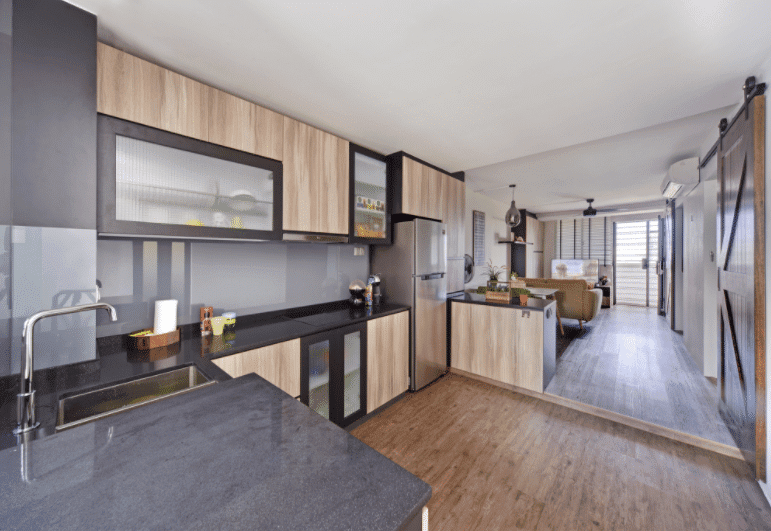 Interior Design, Home Renovation Image Source: Free Space Intent
Zone 3 – The Washing Zone
This is where all the preparation before the actual cooking takes place. The washing zone consists of the sink and has storage space for washed dishes, and a small area where the washing and pre-cooking preparation of vegetables and meat takes place. So this zone is actually the wet part of the kitchen too and needs to be cleaned regularly.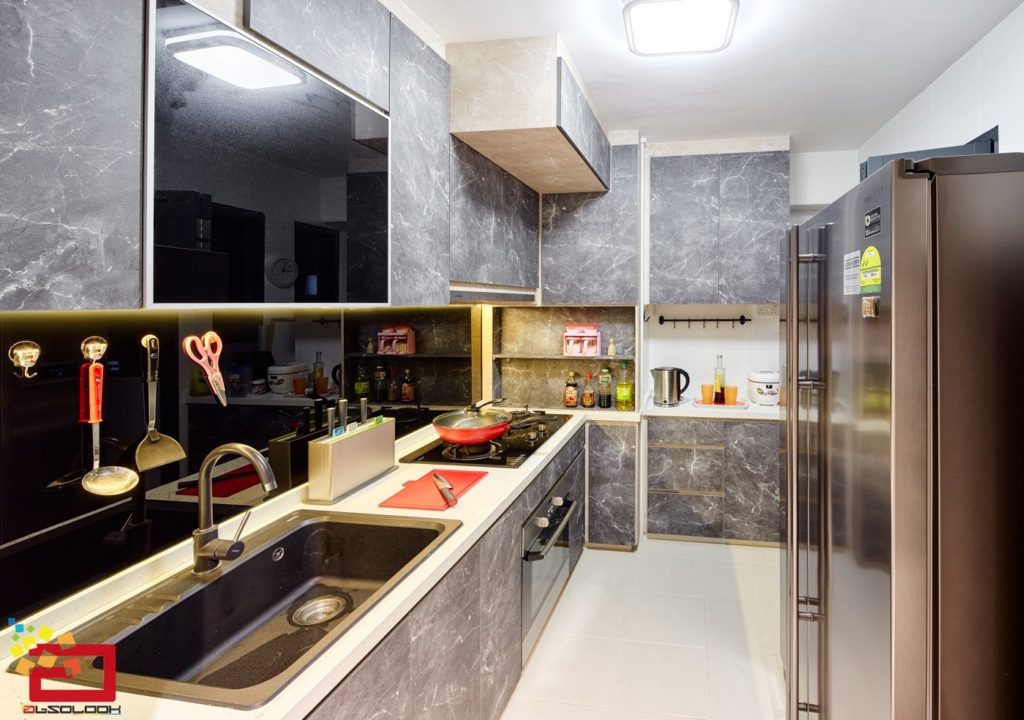 Interior Design, Home Renovation Image Source: Absolook 
Zone 4 – The Cooking Zone
This is where the actual cooking takes place. The cooking zone consists of the oven/range along with a lot of circulation space and storage. The storage is designed to hold the spice collection, the pots, pans and other basic utensils along with the crockery and cutlery. This is the largest and most used zone of the kitchen and should be allotted space accordingly.
Interior Design, Home Renovation Image Source: Northwest Interior
Zone 5 – The Cleaning Zone
Usually relegated to a small corner or even the space under the sink, the cleaning zone consists of all the cleaning supplies that are needed to get rid of the mess that comes after the process of cooking or preparation has been done.
Interior Design, Home Renovation Image Source: Inspire ID